December 18, 2021
@
10:00 am
–
2:00 pm
PST
AIAA LA-LV Space Philosophy Gathering on December 18, 2021
RSVP and Information: https://conta.cc/3xwhmdb
(This posting here is for information and donation only. No ticket sales on Meetup. Please follow RSVP link above (or below) for tickets. Thank you very much ! )
AIAA LA-LV Space Philosophy Gathering
Saturday December 18th, 10AM-2PM PST (US & Canada)
Philosophy deals with the fundamental nature of knowledge and seeks answers and meaning to the deep questions of our existence, nature, and the cosmos. Great philosophies underpin the activities of great civilizations. Philosophical thoughts and tenets precede visions and policies of nations that manifest as concepts and architectures that are vital to propel the progress engine for the continued sustenance of civilization.
Space philosophy shines light on the various dimensions of humanity's quest to interact with nature's most open, transparent, and spacious physical domain; to explore, settle, and engage not only our nation or established allies, but to extend our collaboration, find common meaning, and enhance and enrich our common humanity across the globe, for the benefit and betterment of all.
Space philosophy, through what we know from the very short span our species has directly engaged our planet from without, continues to refine our species sensitivity, offering new insight and perspectives into our inextricable links with the biosphere, making us more aware of our place in the cosmos and the unique planet we call Mother Earth. Outer space activities continue to provide unbounded inspiration and nourishment for the soul of humanity through the sheer awe and wonder we experience while our curiosity impels us to pursue ever more complex operations in this domain.
By design, space activities and technologies are very conscious of resources, and space operations continue to pursue ever cleaner, ecologically sensitive awareness and frugal approaches that are finding their way into dwellings and cities on Earth. Our esteemed group of speakers and panelists from around the globe presented various dimensions and points of view on space philosophy.
August Space Philosophy here: AIAA LA LV Space Philosophy Gathering 2021 August 14 – YouTube
A common theme that resonated throughout the day-long event was that our species and our biosphere and our view and place in the cosmos are inextricably linked. And that we should continue to use our species-unique imaginative faculties and creativity that have served us well to progress the use of tools of technology to become more aware and more sensitive to our surroundings. The messages conveyed suggest that we act collectively in a manner that responds to nature benevolently, starting from caring for our immediate Earthly nature and environment. And space activity, human space activity in particular, is helping to make us better stewards of spaceship earth, or more appropriately, Mother Earth.
The overwhelming support for the August event now has accumulated a lineup of speakers who will present their views in the next edition of this program around Christmas time. One more way to enjoy the holidays!
List of Speakers
Arthur Gordon – Editor in Chief. Journal of Space Philosophy

"Overcoming Objections to Space Travel."
The aim will be to examine why objections to space travel are so persistent and to explore how we might address them more successfully.
Jim Crisafulli – Executive Director, Alliance for Collaboration in the Exploration of Space (ACES Worldwide)

Global Space Activity: The Case for Collaboration not Competition
As a member of our ACES Worldwide International Advisory Committee I know you appreciate the "philosophy" to help advance humankind's exploration of (and future development in) Space
Adriano Autino – Space Renaissance International, Founder, former President

My speech title: "Expanding Civilization Beyond Earth's Limits: An Evolutionary Process"
Abstract: "Evolving to a Kardashev Type II Civilization, achieving the capability to use the Solar System energy, resources and information, and to achieve a 100% inclusive society. The history of life evolution is a negentropic struggle towards freedom."
Alice Gorman – Space Archaeologist, https://en.wikipedia.org/wiki/Alice_Gorman

Space Archaeology And Why It Matters
After more than 60 years of space travel, human material culture has spread throughout the solar system and beyond, and is the subject of investigation by space archaeologists. These places and objects also have cultural heritage significance for people on Earth.
Kaja Antlej – https://www.deakin.edu.au/about-deakin/people/kaja-antlej

Title: Museums In The Age Of Human Expansion To Space:
Extended Reality Heritage Experiences For People Living And Working Off-Earth
Abstract: The presentation will discuss how museums and other heritage institutions could support mental, emotional and identity needs of astronauts and people living and working in ICE (isolated, confined and extreme) environments of space, including in space stations, on the Moon and Mars.
Can meaningful and engaging gamified extended reality (XR) experiences motivate astronauts to exercise?
Mike O'Neal

Steve Durst – Founding Director, ILOA

https://www.iau.org/administration/membership/individual/17952/
Fiorella Terenzi – https://en.wikipedia.org/wiki/Fiorella_Terenzi

Life Lessons of the Universe
Universal laws of astrophysics contain extraordinary wisdom about our own lives.
The laws not discriminate between the enormous and the tiny, the primitive and the new.
They are simple. We cannot break or change these real and unchangeable universal laws.
More to be announced.
Tickets: (No Refund within 7 days before the event. No Refund during or after the event.)
$2.95: AIAA Professional Member
$5.95: Non-AIAA Member – Professional
$1.95: AIAA Educator Member
$4.95: Non-AIAA Member – Educator
$1.45: AIAA University Student Member
$4.45: Non-AIAA Member – University Student
$0 (No Charge): AIAA High School (HS) Student Member, Non AIAA Member HS Student, and other K-12 Student
(Those K-12 student registrants will be required to type in a statement during registration to confirm with honesty they are indeed High School or K-12 Students.)
$2.95: AIAA Member – Other Categories
$5.95: Non-AIAA Member – Other Categories
$0 (No Charge): AIAA Life-Time Member
$0 (No Charge): AIAA Member with 20 or more years of membership
AIAA Los Angeles-Las Vegas | https://aiaa-lalv.org | events.aiaalalv@gmail.com
Disclaimer: The views of the speakers do not represent the views of AIAA or the AIAA Los Angeles-Las Vegas Section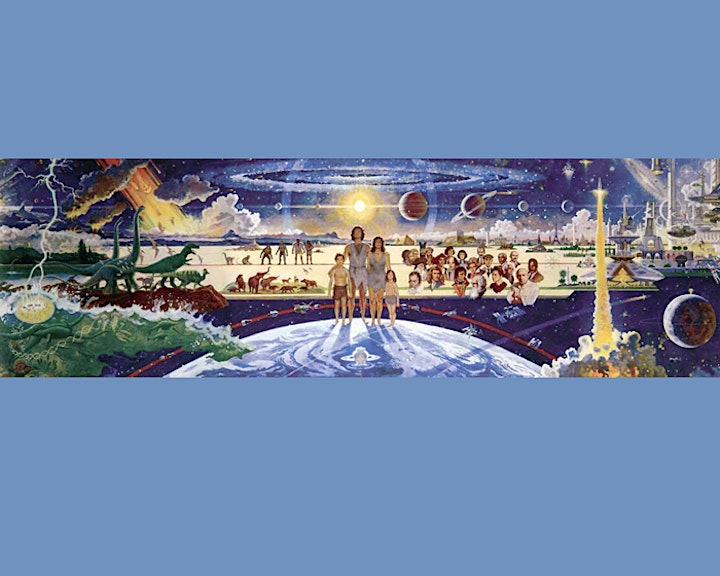 *RSVP and Information: https://conta.cc/3f9jJYT
*Recorded video on YouTube: https://youtu.be/DACwgOPBIzU
*AIAA LA-LV YouTube Channel: https://www.youtube.com/channel/UCCJrx_vB7oxnU6T1yinEapg
*
*Agenda Upload August 22, 2020 below
Sequence/Timing
00:00:00 Prof. Madhu Thangavelu (Introduction)
00:20:18 Prof. Olga Bannova – SATC and SICSA work
00:34:10 Ms. Anastasia Prosina – Interior design of space habitats
00:50:42 Dr. Marc Cohen – Lunar Studies
01:02:32 Mr. Brand Griffin – Lunar Concepts
01:17:05 Mr. Kriss Kennedy – Space Architecture @ the Tipping Point
01:32:50 Dr. A. Scott Howe – Space Architecture & Construction
01:44:00 Mr. John Mankins – Moon Village
01:59:22 Dr. Barbara Imhof – SHEE & EDEN
02:15:10 Ms. Barbara Belvisi – Simulators
02:32:28 Mr. John Spencer -Space Tourism – exploring the space experience design frontier
02:49:30 Ms. Melodie Yashar – Space Exploration Architecture: the Moon and Mars
03:03:28 Dr. Jack Stuster – Tasks, Skills, and Abilities for the First Human Expeditions to Mars
03:33:33 Conclusion
03:42:12 Panel Discussion
04:42:00 Fin